Urban Ramzan: Meals and Deals – LHE Edition
Listing the biggest Ramzan meals in Lahore.
The Buffets
Marco Polo @ Pearl Continental Lahore: Their culinary team recently won the Pakistan International Culinary Championship, so this could be very good. Potentially. I hope they have since the last time I stayed there and had hi-tea there a few years ago. Their Sehri buffet is Rs 2900 and Iftar buffet is Rs 3800. And now add taxes.
Junoon: It's always a mixed bag here. Of reviews, that is. Generally on the pricier side of things, you never know what kind of day you'll catch them on. Their Iftar buffet starts today (25th March) and as usual, their social media is barely useful. No mention of prices or timings.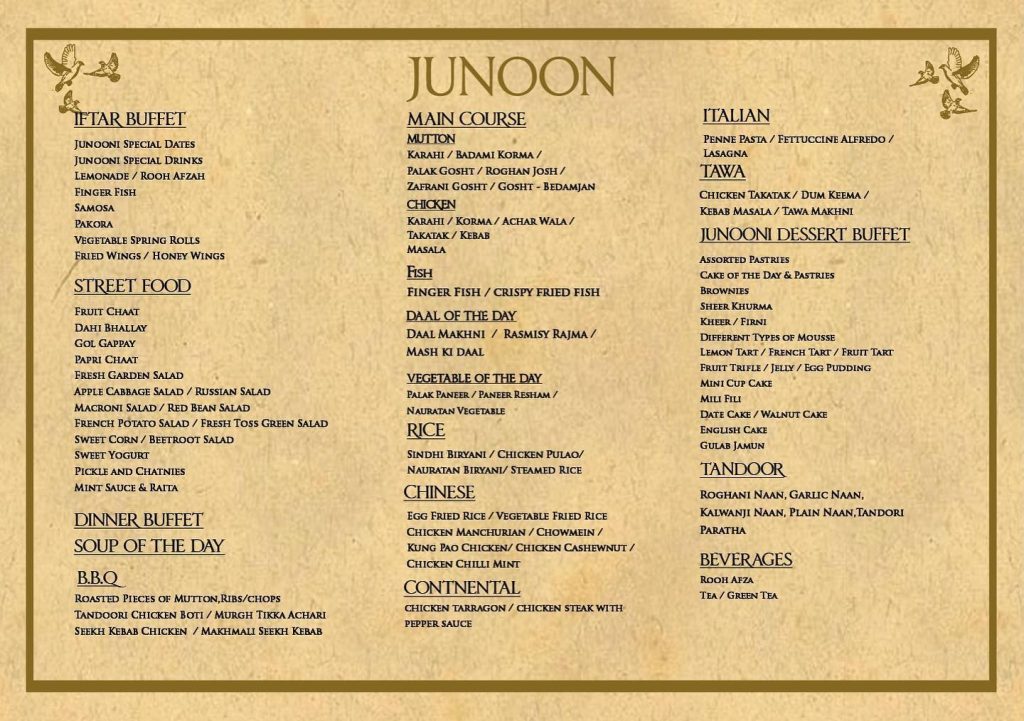 Nayab's: This Johar Town buffet seems like a more dependable spot. Their Iftar + Dinner buffet is for Rs 2499 plus tax and goes on until 8:30 pm. It also seems to have good reviews.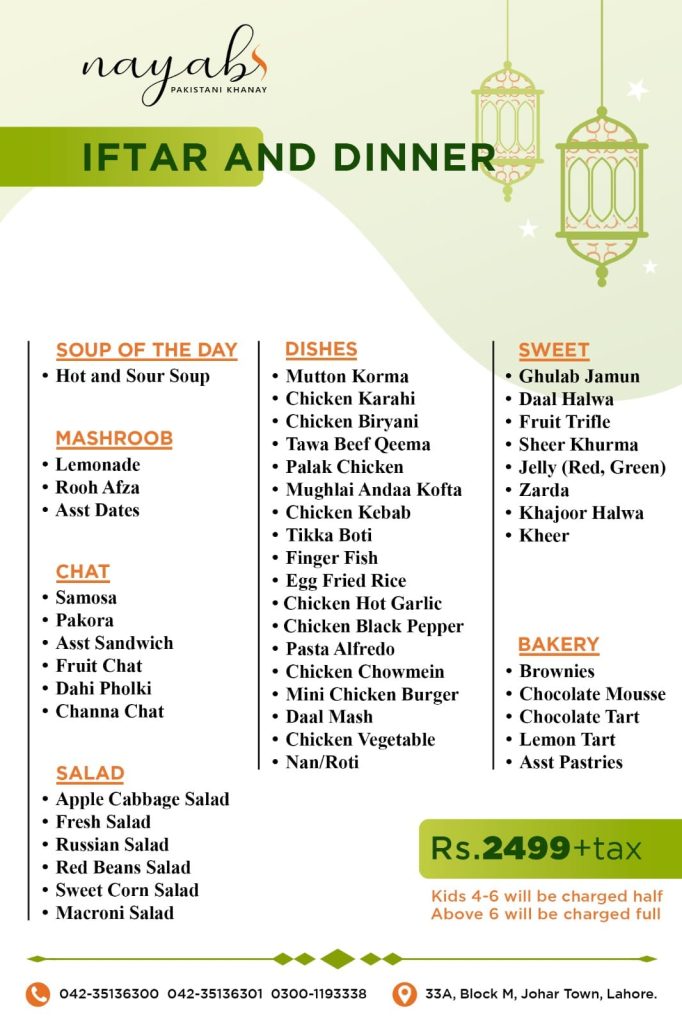 Chandni Chowk: Claiming to be the biggest buffet in Lahore, Chandni Chowk serves by timeslot. The first one is from Iftar to 8:45 pm and the second one is from 9:00 to 10:45 pm. The drinks situation is a bit odd. One fresh juice is included. You have to pay for water separately. Or you can get an unlimited flow of Tsoft drinks and mint lemonade for Rs 150 plus tax. The buffet meal will cost you Rs 2490 plus tax.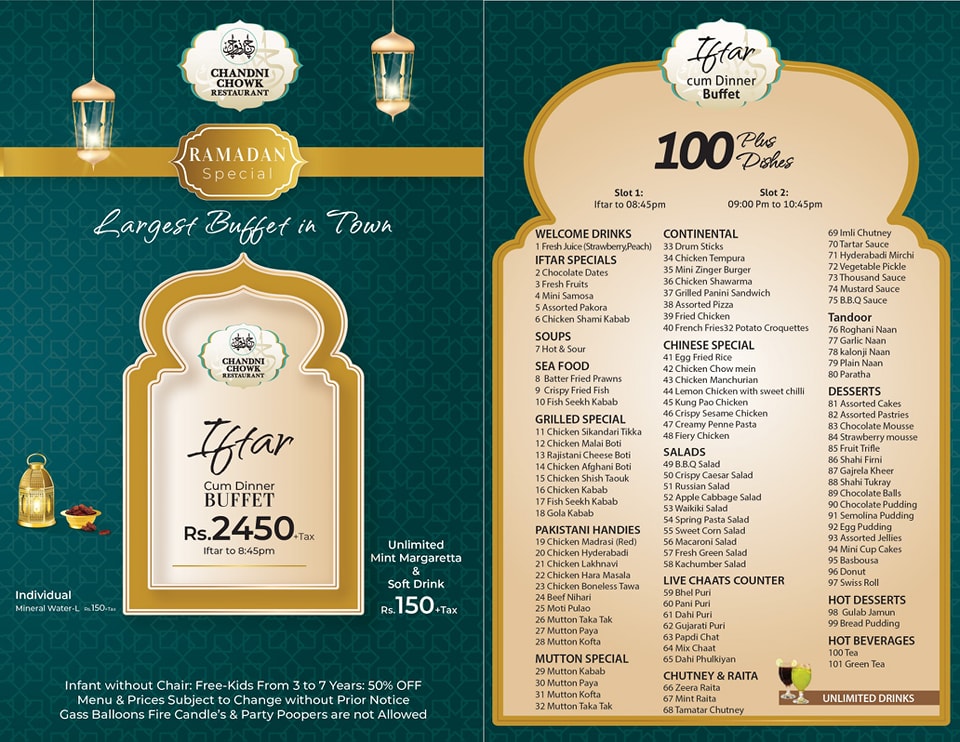 Rare: As the name suggests, they specialise in meat. And their iftar buffet offering does have a steak counter, which is such a sweet deal. The rest of the menu is so decadent, you'll have a tough time deciding what all you can actually eat. Its for Rs 4399 plus tax. No mention of drinks on the menu, though. So I am guessing this is a round 5k outing per person.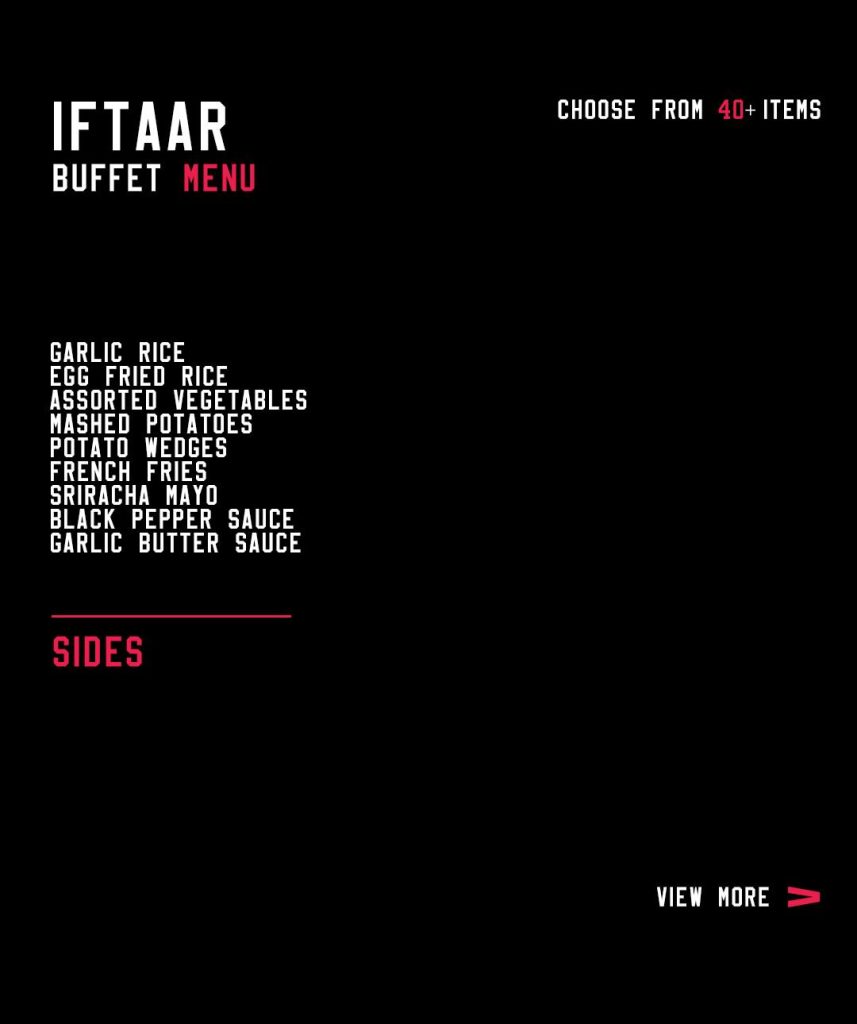 Novu: The Pan-Asian eatery has an all-you-can-eat for Rs 1850 plus tax at their DHA outlet. And possibly a more extravagant Iftar buffet situation at their Gulberg and Johar Town branches for Rs 2650 plus tax. Their food is solid!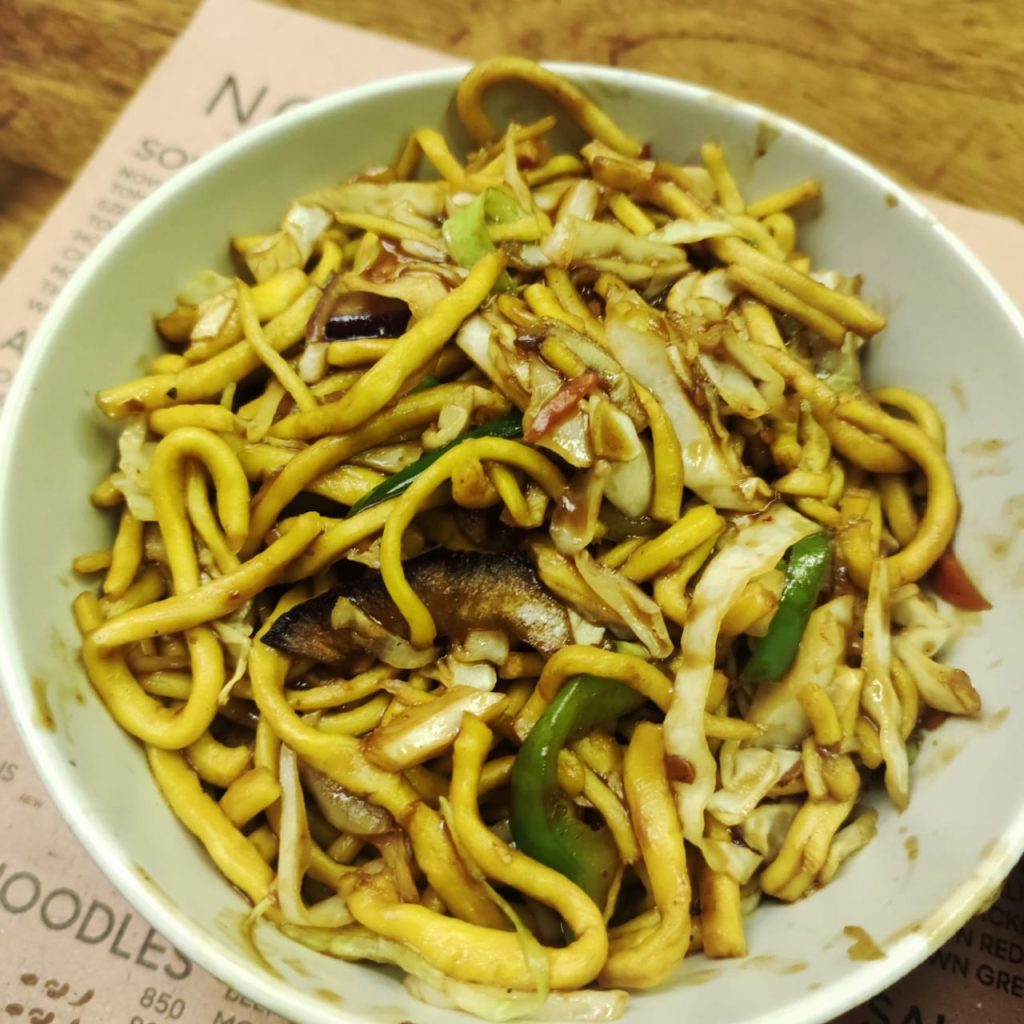 Paolo's Cosa Nostra: Priced at a whopping Rs 5800 plus tax. This is the most expensive one yet. It features all their best sellers, a dumpling station and a build your own salad bar too. Don't miss the Australian Tomahawk steak station. Lets just say there's a lot going on. And thankfully it includes drinks too.
The Meal Deals
Cafe Beirut: This little Lebanese outfit on Main Boulevard is offering a relatively healthier alternative with a platter for Rs 1999 plus tax. But I really can't figure out if this is for one person or two. Although the singular cup of tea should answer that question.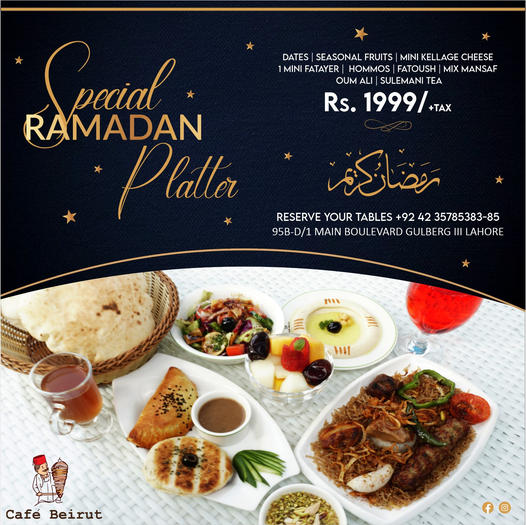 Eggspectation: They have set meals/iftar platters for up to three people. Honestly, the iftar platter for two sounds a little bit uninspiring. But for every egg that they serve at Sehri, they will donate one. And this sounds like a really great idea. I hope it actually happens.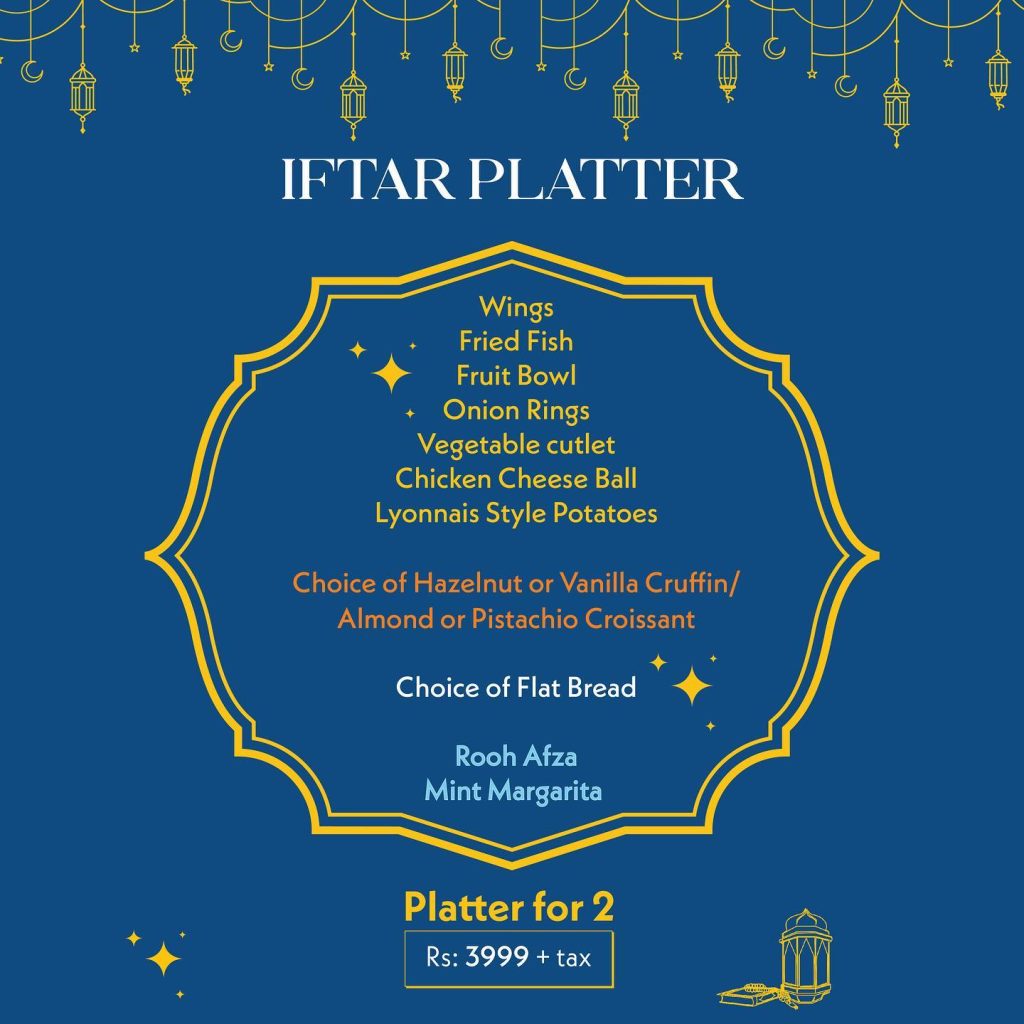 English Tea House: This spot has a really simple Iftar Platter, that's just Rs 1100 and serves two people. It includes lemonade or Rooh Afza, fried wings, cold sandwiches, pakoras, fruits and dates. I think it's a really sweet deal if you're looking for a quick bite for Iftar and have a more ambitious dinner planned for later.
Got a deal you want us to share with the rest of Lahore? Let us know in the comments section. We'll keep updating the list, so bookmark this page.