Britney Spears and Sam Asghari split after 6 years.
Asghari filed for divorce stating "irreconcilable differences."
Britney Spears' husband, Sam Asghari, announced the end of their "journey together" after a relatively short 14 months of marriage. This revelation came to light following the filing of a divorce petition on Wednesday. The grounds for the split, as cited in the application, point to "irreconcilable differences" between the 29-year-old Mr. Asghari and the 41-year-old Ms. Spears.
The couple's whirlwind romance saw them get engaged in September 2021, which was followed by a star-studded yet modest wedding ceremony in June 2022. However, the fairy-tale took a turn this year as speculations of turbulence in their marital bliss began circulating across US tabloids.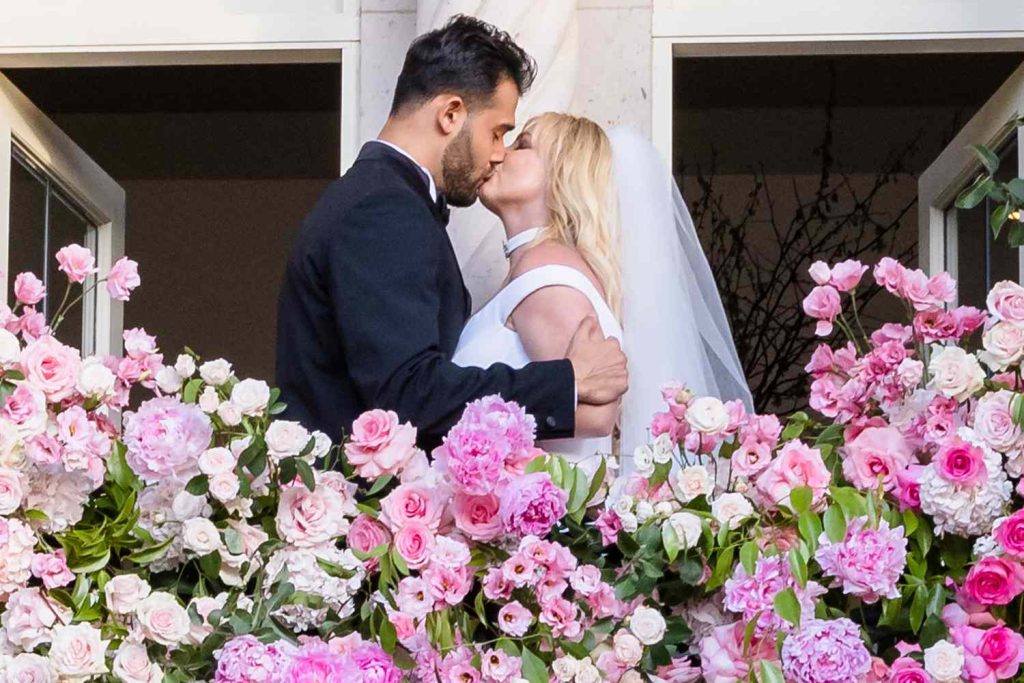 Asghari made the announcement on Instagram.
Taking to Instagram, Asghari on his stories that, "After 6 years of love and commitment to each other, my wife and I have decided to end our journey together. We will hold onto the love and respect we have for each other and I wish her the best always. Shit happens. Asking for privacy seems ridiculous , so I will just ask for everyone, including media, to be kind and thoughtful."
Meanwhile, there has been no response from representatives of Spears at this time.
Interestingly, the musician herself didn't directly address the divorce matter in a post to her 42 million Instagram followers on Wednesday night. Instead, she wrote about her plans to "buy a horse soon."
According to documents filed by Asghari in the Los Angeles County Superior Court, he is seeking spousal support and attorneys' fees to be covered by Ms. Spears.
The Iranian-American actor, model and fitness trainer met her while she was shooting the video for her song Slumber Party in 2016. He was a vocal supporter of her efforts to end her father conservatorship, a fight she won just months before their marriage.
Spears has finally addressed the divorce in a public post.
Britney Spears has broken her silence following her husband Sam Asghari's announcement of their separation, revealing that she reached a point where she "couldn't take the pain anymore."
She shared her reaction to the breakup in a post on Instagram, saying that she was taken aback by the end of their six-year relationship. She wrote, "I'm not here to explain why because it's honestly nobody's business."
Opening up about her feelings, the singer acknowledged the façade of perfection on her social media but emphasized that it diverges from reality. She stated, "I've been playing it strong for way too long and my Instagram may seem perfect but it's far from reality and I think we all know that."
Despite the challenges, Ms. Spears affirmed her determination to maintain her strength, asserting that she's "actually doing pretty damn good" and will continue to strive to be as resilient as possible.