Urban Eid: Style on a Budget
If you've looked at any Lawn Collections this year, you know the prices have hiked up considerably. And really, it's no one's fault. Everything is just that much more expensive.
But that's no reason for you to compromise on your Eid look or break the bank. I have scoured far and wide (not that far) to find those Eid fits that you can put together on a budget.
And it's got to be 'branded' lawn. Because let's face it, we all do want to say, oh, this is Sana Safinaz or Khaadi or you get the idea.
All of these unstitched pieces are under Rs 2000. This means that you can be Eid ready for under Rs 4000 with a bit of creativity.
Khaadi
You can't go wrong with Khaadi. Well, actually you can with their pret wear. Because they claim to offer plus sizes but don't. That said, I do really like their unstitched options.
I usually shop from their Dolmen Mall, Clifton branch but recently, they have stopped carrying their sale items in that store. And their factory outlet at Atrium Mall, Saddar only carries the pricier stuff at bargain prices. And definitely not under Rs 2000.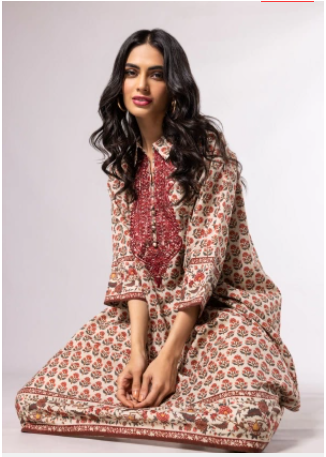 I found these super cute 2 piece dobby material fits for around Rs 1950. There are color variations in yellow and blue as well. I personally love a bit of embroidery and these ones are perfect for a summer Eid celebration.
There are plenty of lawn prints too for under Rs 2000 that you could jazz up with embellishments, jewelry and a nice blow dry. But my vote is for the one above.
So Kamal
So, So Kamal is notorious for having meaningless sales – the kind where they raise the prices and then give a discount on it. But whatever their strategy may be, they do still have some nice linen 2 pieces and 1 pieces that are a steal.
This light mint green linen 2 piece can easily be paired with a white shalwar, trousers or tights. And the color and the embroidery are just perfect for the summer.
And if you are not one for dupattas, you can just get an embroidered shirt piece for Rs 1100. Sweet, right?
Zellbury
This is one of those brands that I love, in principle And I'll make it a point to visit the store whenever I go shopping but I have never really bought 'kapra' from there.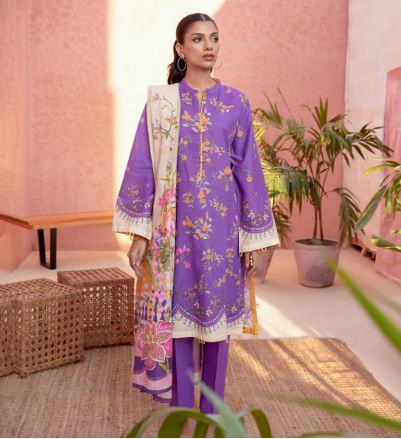 Just how pretty is this lavender jora? It's summery and festive and just feels so thanda. And it's just under 2k at Rs 1990 for a 3 piece. Their 2 pieces start at Rs 1390 and the shirt pieces are just Rs 990.
The best part about Zellbury is that you don't have to wait for the sale season. These are their regular prices!
The rest really is up to your tailor and how much he charges. And accessories!