The Karachi Christmas Market
It's the most wonderful time of the year, and as Pakistan's most diverse and cosmopolitan city, Karachi is not to be left behind when it comes to Christmas cheer. It started last year and is back again this year, showcasing some of the city's best small businesses.
But according to the principal organiser and COO of Media Republic, Irum Ali, the event is more than just about shopping, it is about bringing back the inclusive spirit of Karachi that celebrated all faiths and cultures.
But there are a few changes this year. The venue is Alliance Francaise de Karachi and the date is Saturday 10th December. You can visit any time between 11 am and 7 pm. But last year many vendors were sold out by 6 pm, so get there early if you want to get your hands on the amazing, affordable giftables.
The best part? Entry is free! With some markets charging upwards of Rs 500 just for entry, it is nice to see something that is truly for everyone. This also means we have more money to spend on shopping!
Buy
So many great things, we're actually gonna go in prepared!
TMugs by Mahtab Tariq makes the best Christmas trinkets in the city, hands down! They're worth the price and they will last for years. They also have great eco-friendly bags.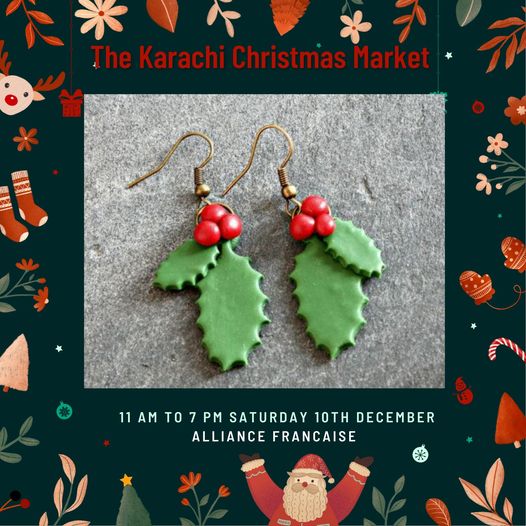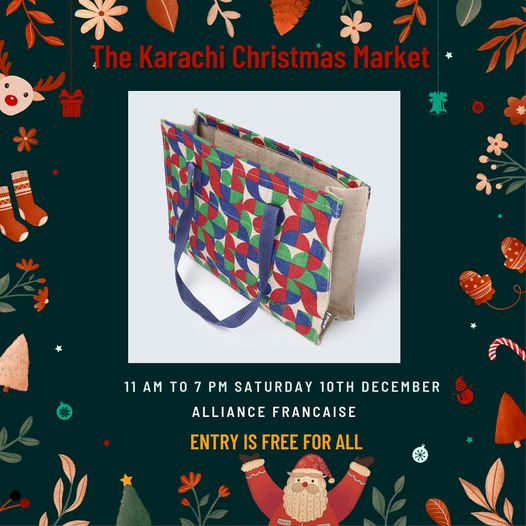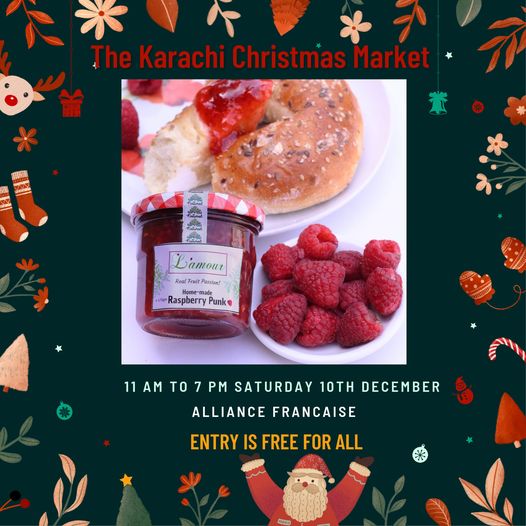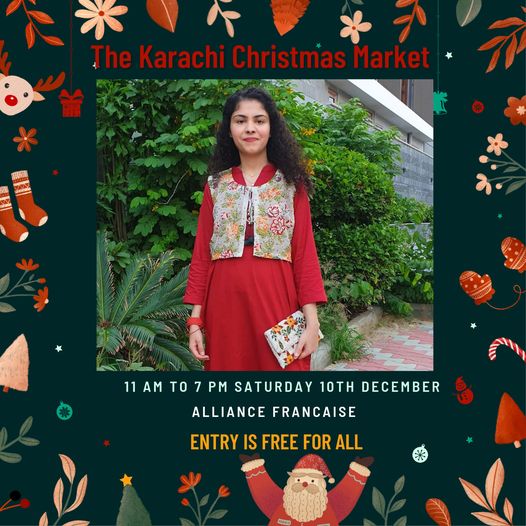 The colorful outfits of Baani are a great way of updating your wardrobe. Their cute kotis and waistcoats are just so quirky cool!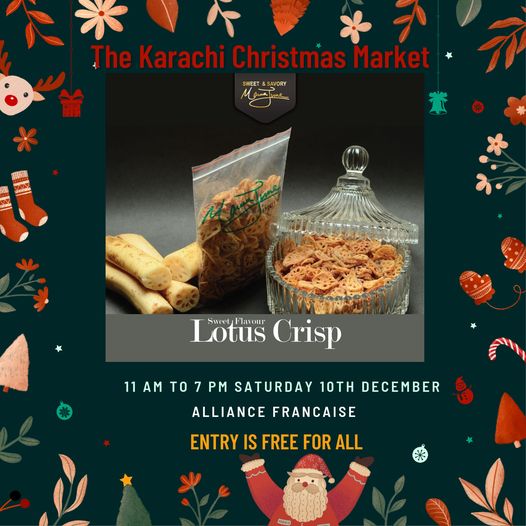 We are low key obsessed with their Sweet Lotus Crisps! Mamajune has a range of fruit and vegetable chips that are just delicious and make for great party pass-arounds and starters.
Eat
Gotta have food!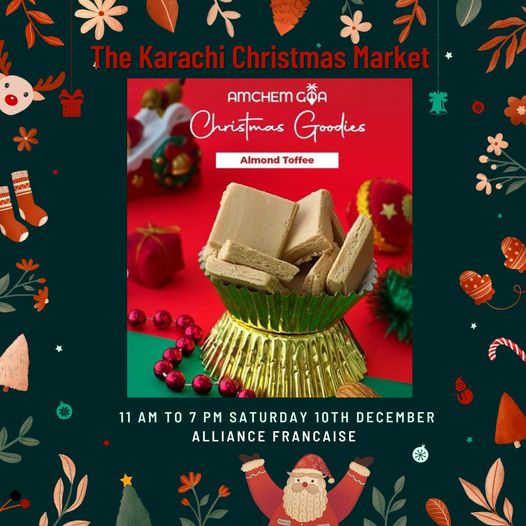 Amchem Goa is the definitive Karachi-Goan food experience. They're making those classic Christmas goodies. But we really hope they serve their Prawn Curry and Vindaloo.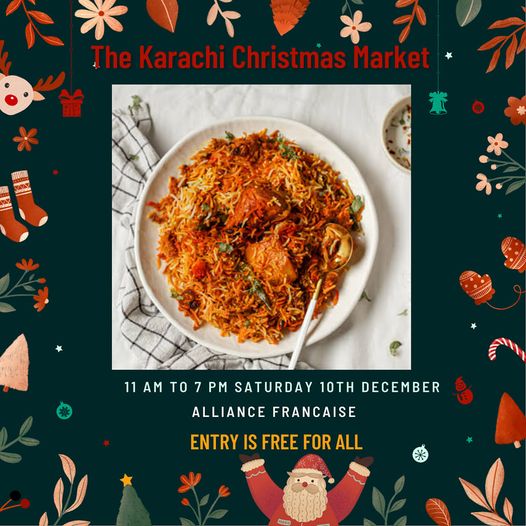 Another Karachi cuisine classic, Bohra food! The iconic team of Muhammadi Foods will be serving their Bohra-style biryani and other goodies. Bring our own boxes to stock up!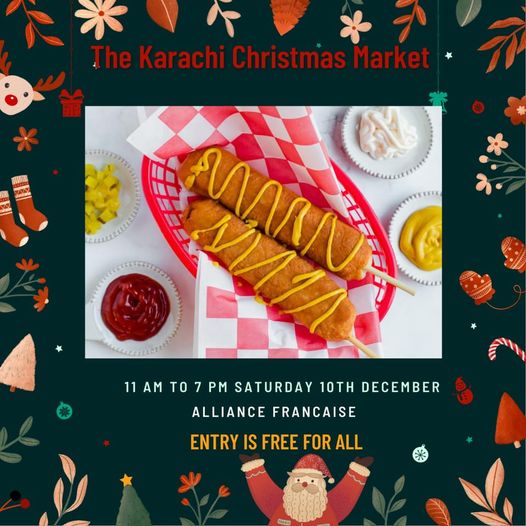 What's a festival without festival food? Brand new start-up, Mills and Bakes will be serving hot, cheesy jacket potatoes and crispy corn dogs. Perfect for a winter day!
Do
Besides, shopping and eating, what does one do at Christmas Market?
Well, by the looks of things at The Karachi Christmas Market, ALOT!
A live cellist! How cool is that? Seasoned musician Usman Kunji will be playing live at the market.
Kunji has done music tracks for films as well telefilms including Khamoshe, Kal Aur Aaj, Baji, Sarkar Sahab, Kooj, Kaash Main Teri Beti Na Hoti, Hasil, Mere Jeevan Sathi, Tere Dar Per, Mere Humnawa, Qarz, Ek Tamanna Lahasil Si, Dil Ishq, College , Chahat Hui Tere Naam and so on.
Kunji new work is about experience new music in multi Instrumental composition on cello.
And that The Carollers! Don't forget to meet this group of lovely carol singers at The Karachi Christmas Market.
Besides that, there will be lots of activities for kids and adults alike.
The Karachi Christmas Market is on Saturday 10th December at Alliance Francaise de Karachi from 11 am to 7 pm. Click here for the exact location.