Karachi Biennale 2022 Comes To An End
The curtain comes down on the third Karachi Biennale – Pakistan's biggest exhibition showcasing the intersection of art and technology
After giving the city of Karachi and its people a visual and sensory treat for two weeks, the Karachi Biennale (KB22) finally closed on November 13. Its official closing ceremony was held here earlier last night at NED University, City Campus, one of the nine venues where the Biennale was held and was attended by participating artists, supporters, partners, media and cultural change-makers.
Speaking on the occasion, Faisal Anwar, Hybrid Artist and Curator Karachi Biennale 22, said, "Karachi Biennale 22 's journey was full of joy with passion and hard work. It has been a point of reflection in the city of Karachi in the 75th year of Pakistan, amidst global contemporary art movements. I am sure that Collective Imagination, Now and the Next, has set up new directions in artistic expression, interdisciplinary collaborations, audience engagement and standards in presentations. I look forward to the new exciting, and emerging hybrid art forms that will continue to evolve in the years to come in Pakistan."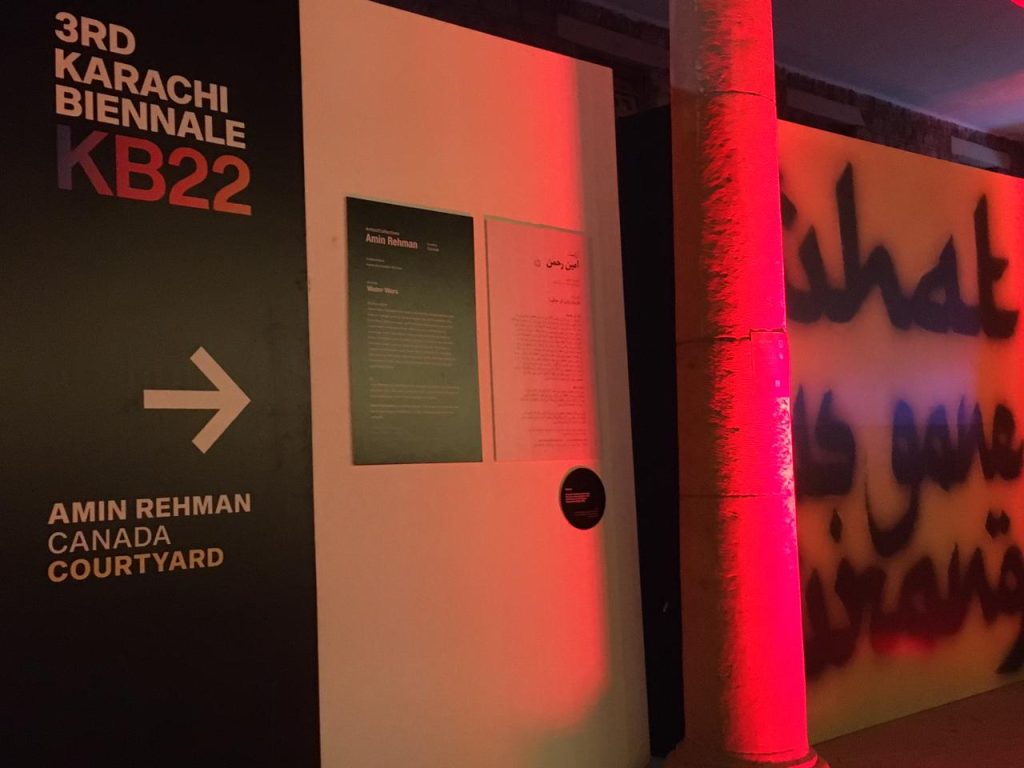 Niilofur Farrukh Managing Trustee, Karachi Biennale Trust said, "We are delighted that the Karachi Biennale was so enthusiastically received by public audiences, particularly the youth. For two weeks people searched for art all over Karachi, from heritage sites to galleries and in the process discovered fragments of Karachi's history.
Art, made immersive and exciting with augmented reality, virtual reality, sonic and wearable art, was a source of wonder and opened new conversations about creative possibilities. Linked to Pakistan's 75 year celebrations, Karachi Biennale highlighted the works of major artists like Ali Imam, Zahoorul Akhlaq and Shazia Sikander in its keynote talks and introduced them to the younger generation".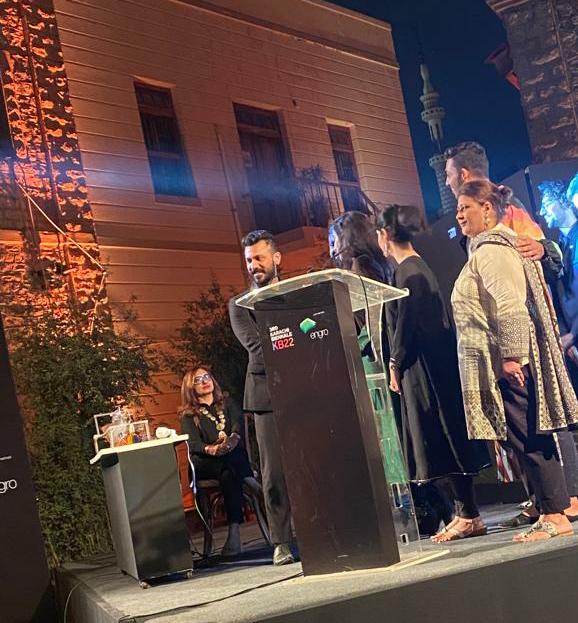 It may be noted that the theme of this year's city-wide art event was Collective Imagination: Now and the Next. Curated by Faisal Anwar, it brought together hybrid artists from Pakistan and 13 other countries and enabled them to extend the boundaries of technology as a medium of art. The theme attracted students and young professionals in large numbers to the nine venues across the city. The third biennale's goal was to connect the people to their city and help lead it to the future – a future where virtual reality, augmented reality and other immersive, sensory experiences are used to convey the most important messages, from environmental protection to equality and inclusion.
There was much excitement as everyone waited for the two Art Prizes – Popular Award and Performance Award – to be announced as the competition had been stiff and everyone wanted to know which two had eventually won.
The winners for the Performance Award was Cosmic Tribe. The commissioned artist for the bespoke trophy was Affan Baghpati. Popular Choice Award went to Syeda Sheeza Ali. The commissioned artist for the bespoke trophy was Nabahat Lotia.
Befitting the enthralling work displayed in KB22 the grand finale brought the Biennale to a close on a high note with an enthralling performative work with the Rubab and Chitrali Sitar by KCR, and scrumptious street food.