How Adele Lost All That Weight!
Adele is one of the best-selling female artists of our time. We've all related to her heartbreaking ballads, and soulful jazzy numbers, and followed her personal triumphs and struggles over the years.
Her music has always been deeply personal, reflecting her journey. She also stood out as a beautiful, plus-sized woman. But in 2020, she revealed a brand new look with a hundred-pound weight loss and there's been no looking back since!
Let's look at what kick-started her transformation. 
It was the reformer pilates that helped her lose so much weight. 
The thirty-four-year-old singer and songwriter swears by her reformer pilates routine. While she had been working on it since 2019, we only saw the results in 2020 and they were stunning, to say the least!
Pilates is a very low-impact exercise that helps to build strength and flexibility and is particularly good for recovering after injury. Though similar to yoga, it tends to be at a faster pace and has fewer spiritual connotations. But it's a very specific kind of pilates that the celebrity friends do in order to stay toned.
While most of us are familiar with pilates, it was a special 'reformer pilates' that helped her lose so much so far.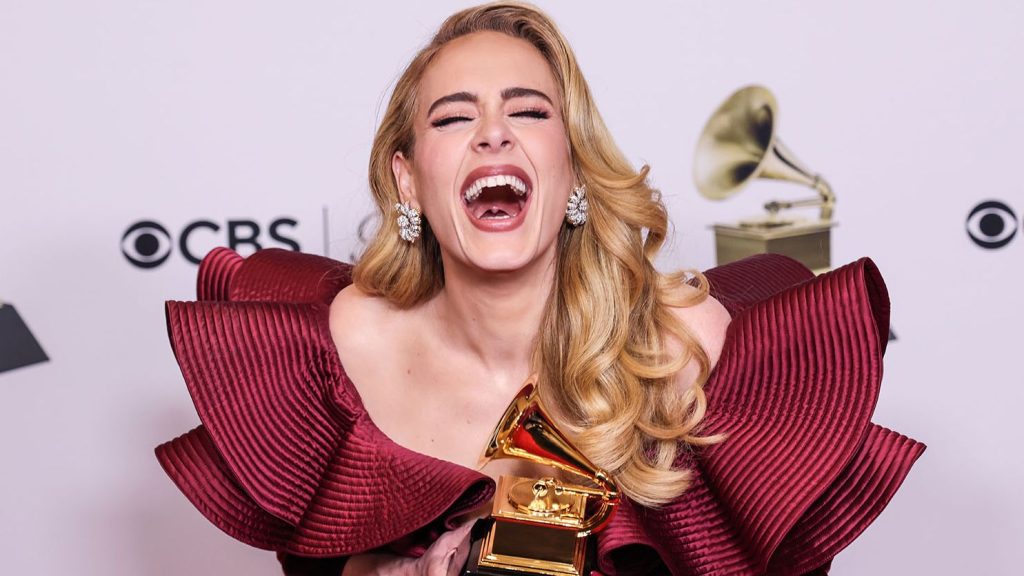 It is similar to yet different from mat-based pilates. The routine is done using the pilates reformer machine and is more intense and dynamic than regular pilates. It adds extra resistance to the exercises with the use of the springs.
And it was some star-studded class. Word has it that the Duchess of Sussex, Meghan Markle, was in the same pilates class with Adele located in their Beverly Hills neighborhood. The two girls apparently had a great time working out together. The same instructor was also working with Prince Harry.
But it seems she first started out with reformer pilates with The X Factor judge Ayda Field, who is married to Robbie Williams of the Boyband, Take That. The stars trained with pilates teacher Camila Goodis at the couple's Los Angeles home.
Moving on, she combined it with even more workouts.
The specific form of pilates seems to have done wonders for our girl Adele. And it doesn't just help in burning calories, it also boosts flexibility and strength. Of course, the use of the reformer machine makes it more intense because of its controlled movements.
The superstar acknowledges her privilege of having a personal trainer to work with, which is not feasible for most people. In the beginning stages of her fitness journey, she sometimes used to work out thrice a day, especially during the pandemic. And it included various exercises like cardio, boxing, hiking, and weight training. She worked out with her fitness trainer, Greg Miele, of the Heart & Hustle gym in Los Angeles to get the most out of her sessions.
These days she works out thrice a week. She does her weight training in the morning, boxing or hiking in the afternoon, and then her cardio workouts at night. We're getting tired just thinking about it!
And then there was the diet that really wasn't a diet. 
To begin with, the multi-Grammy-winning star quit smoking and drinking as the first step towards her transformation. Fair enough, because before beginning good habits, you must let go of the old ones.
There were widespread rumors that she went on a Sirtfood diet to shed that weight. But in an interview with Oprah Winfrey, she went on record to say that she actually didn't follow any special diets at all. She went to tell the talk show host that she's not too concerned about what she eats.
But if the rumors are to be believed, then the Sirtfood diet did well for Adele. This magic sirtfood diet is said to activate what's called a skinny gene as it works on our metabolic rate. 
It consists of a specific list of foods that contain sirtuins. These are a group of proteins that have been proven to regulate metabolism. It was created by two British celebrity nutritionists and also involves strict calorie restrictions as part of a quick weight loss plan over the course of three weeks.
And the diet actually includes some really fun food choices like dark chocolate, capers, blueberries, citrus fruits, and even wine.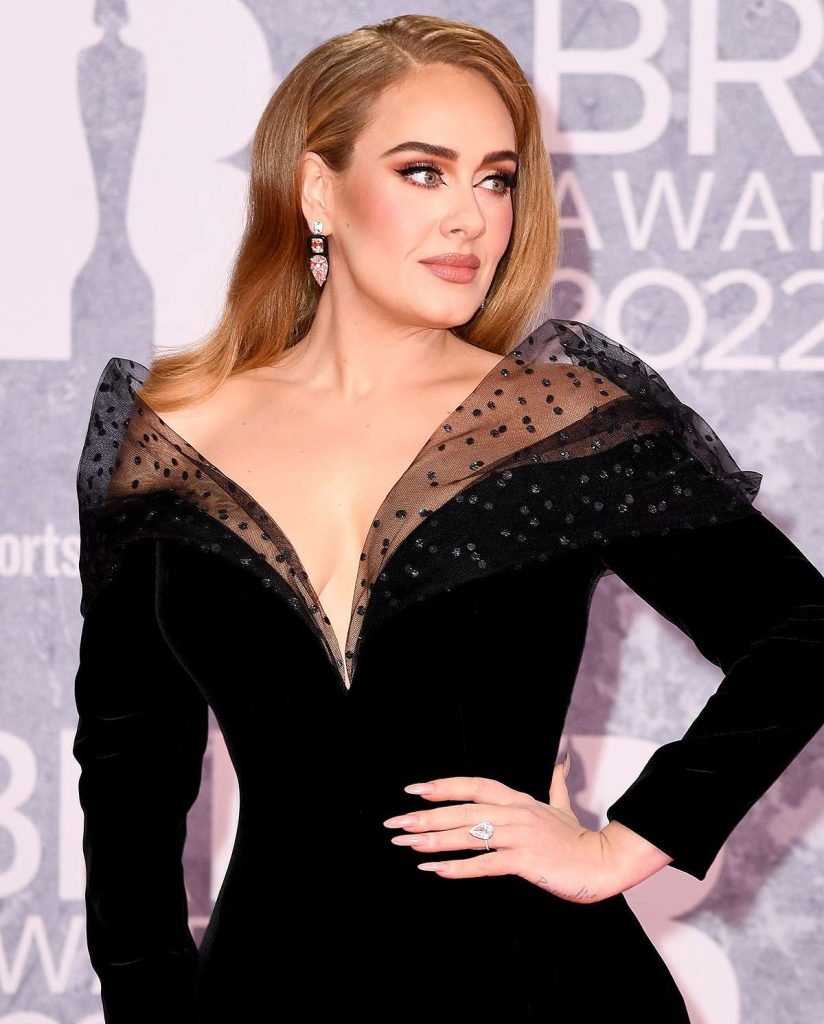 It's divided into two phases. The first involves restricting calories to 1000 calories for three days and consuming three green juices and one meal each day. From days four to seven, you can consume 1500 calories a day with two green juices and two meals a day.
She also had to forget all about her favorite sugary teas. 
So while we'll never know if Adele actually went on this crazy Sirtfood diet or not, here's one tip that probably worked best for her. She went cold turkey on her sugary teas. Adele admitted to consuming up to ten cups of tea a day. Each one with two teaspoons of sugar. That's twenty a day!
Not only does sugar consumption lead to crazy weight gain, but it also causes fatigue and lethargy. So it's a double whammy. It makes you gain weight and makes it ridiculously difficult for you to even work out. It also causes high blood pressure, inflammation, and fatty liver disease. And all of these lead to a higher incidence of heart attack and stroke.
Now if you're a true blue Adele fan, you know that the diva enjoys a drink while performing on stage.
At a Hyde Park performance this summer, the Chasing Pavements singer revealed what the drink was, and many fans were shocked at the truth. The singer told the audience the drink wasn't any fancy tea or soda, and that it was just hot water and honey. 
So no more sugary teas for Adele. The hot water and honey concoction are actually great for soothing the throat. It's even known to kick-start your metabolism when taken in the morning.
Not to mention, she made a conscious decision to prioritize her body and put her mental health first.
Physical fitness is never just about the body. Sure, it begins there, but for it to be sustainable; it has to be part of an overall wellness plan. Which includes a mental health element as well.
The artist shared that she felt so much happier and more confident after her weight loss. And that her transformation took place completely on her own terms. She explained that no matter how you look or what shape your body is in, you must work on being happy where you are before you can try to change things.
In fact, she admitted that she started exercising because wanted to find something more productive to get addicted to and improve her mental health. She wanted to find a solution to her anxiety. And use her phone less.
Sounds simple enough? Well, easier said than that. Also, it helps if you have a whole team of people and millions of dollars to spare. Oh well, happy, healthy living to all of us!