Sophie Turner and Taylor Swift step out for a girls' night.
Several weeks following the separation of Joe Jonas and his wife, the "Game of Thrones" sensation Sophie Turner, the paparazzi caught Sophie Turner on camera as she ventured out for dinner in the bustling heart of the Big Apple with none other than Taylor Swift.
Yes, you read that correctly.
For those in the know, Swift once had a high-profile romance with Joe Jonas, a member of the famous Jonas Brothers trio, back in 2008. Their breakup, right before the release of her "Fearless" album, fueled endless speculation about which songs might have been inspired by their relationship.
Initially, their breakup wasn't exactly an amicable parting, and fans have long debated whether songs like "You All Over Me" and "Mr. Perfectly Fine" were veiled references to Jonas, although Swift has never officially confirmed it. Fortunately, with time, they buried the hatchet.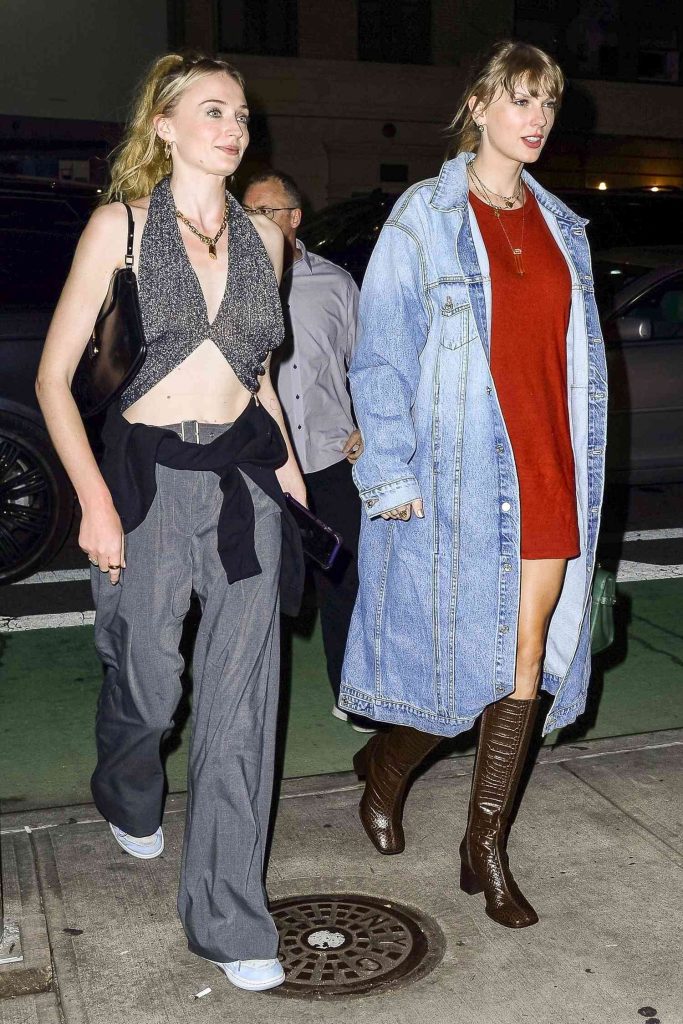 More recently, Joe Jonas filed for divorce from Sophie Turner after four years of marriage. The couple also shares the joy of raising two young daughters together.
So, the sight of Swift and Turner strolling through the city streets, their arms linked and their laughter filling the air on that particular Tuesday night, was nothing short of a spectacle for some. Photographs even captured the heartwarming moment when the two women shared a heartfelt hug.
"One person tweeted, 'Taylor Swift and Sophie Turner really just pulled off the most unforgettable moment,'" as they played "Mr. Perfectly Fine" on their virtual assistant.
Contrary to any assumption of animosity between them, Turner reportedly took to social media to express, "It's not NOT a catchy tune, @TaylorSwift," in reference to "Mr. Perfectly Fine." Swift reposted the sentiment and playfully added, "Forever showing my allegiance to the 'queen of the north,' " acknowledging Turner's iconic "Game of Thrones" role.
However, not everyone in the fandom was thrilled about witnessing this apparent show of solidarity.
"One person tweeted, 'Taylor Swift and Sophie Turner openly dining together feels like a strategic move, and it makes me somewhat uneasy as a Jonas fan.'"
Now, the world awaits with bated breath to see if Swift will turn these newfound connections and experiences into yet another lyrical masterpiece.